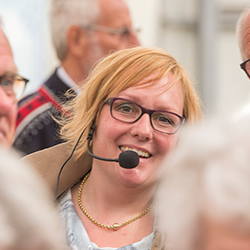 Waar vindt u de Kapershut?
Waar vindt u de Kapershut?
De Kapershut ligt op resort de Amelander Kaap te Hollum. Hollum is het gezellige vuurtorendorp op de westpunt van Ameland. Komt u met het openbaar vervoer of laat u de auto staan in Holwerd dan kunt u bij de boot in de bus of de taxi stappen welke u voor de deur van het resort afzet. U kunt er ook voor kiezen een fiets te huren bij de boot (eventueel kunt u uw bagage door de bagageservice van Cosi Tax bij het hotel laten bezorgen), het is ca. 9 kilometer fietsen naar het resort.
De boottocht van Holwerd naar Ameland duurt slechts 45 minuten, voor meer informatie over de veerdiensten klik hier!
Contact gegevens
Familie Munster
0227-604655 / 06-54325008
info@kapershut.nl
Social Media